Cycling and Hiking Weekend at Udaipur
The village of Bagruwa sits in a beautiful valley only about 30 minutes away from Udaipur. On the last weekend of July, 2021 as the plantation drive was in full swing, we planned a visit to Naturesque Home in Bagruwa.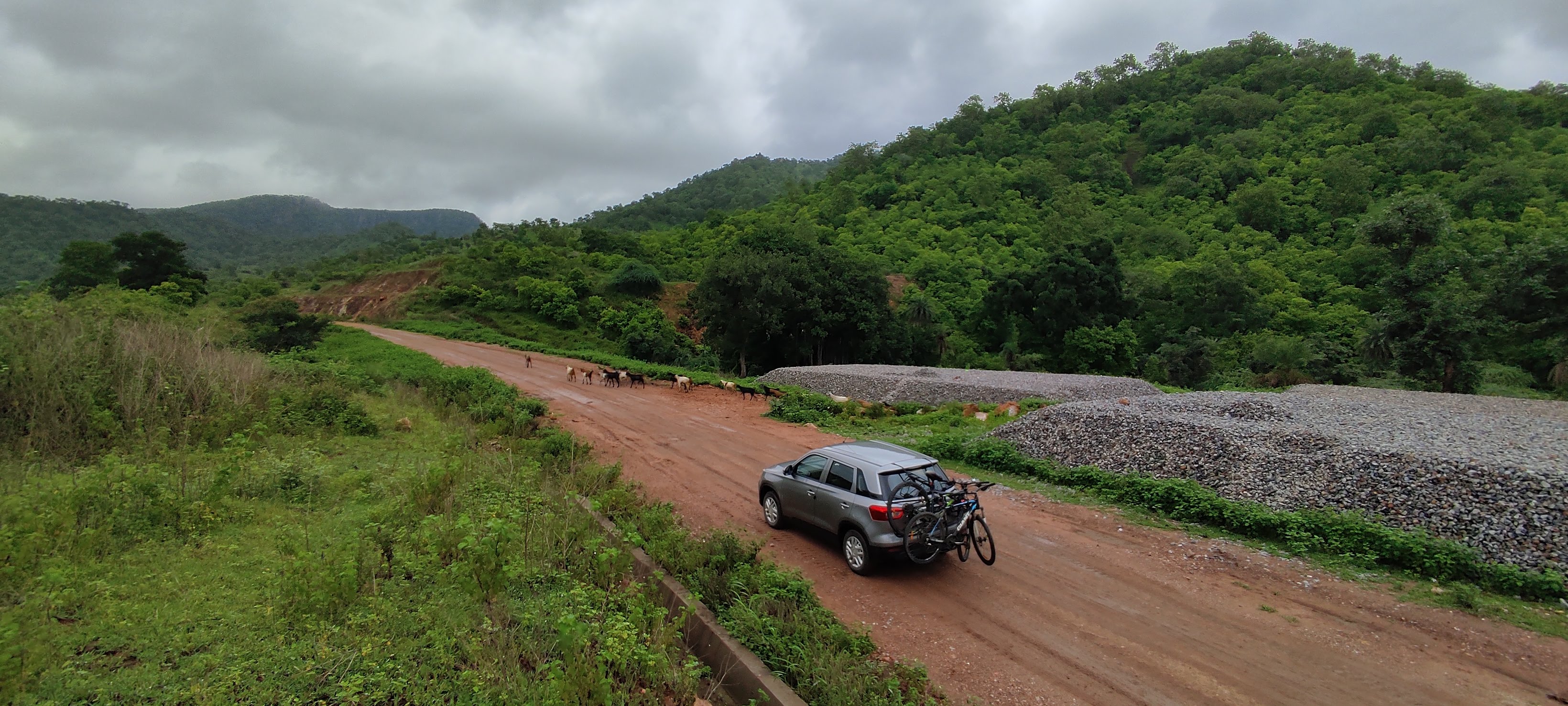 On Thursday Morning, we packed our bikes on a bike carrier along with all the essentials and drove off from Udaipur. The last 6 kilometers of the journey is currently best done along a railway line that is under construction. It offers an exciting detour via a railway tunnel to the village of Bagruwa.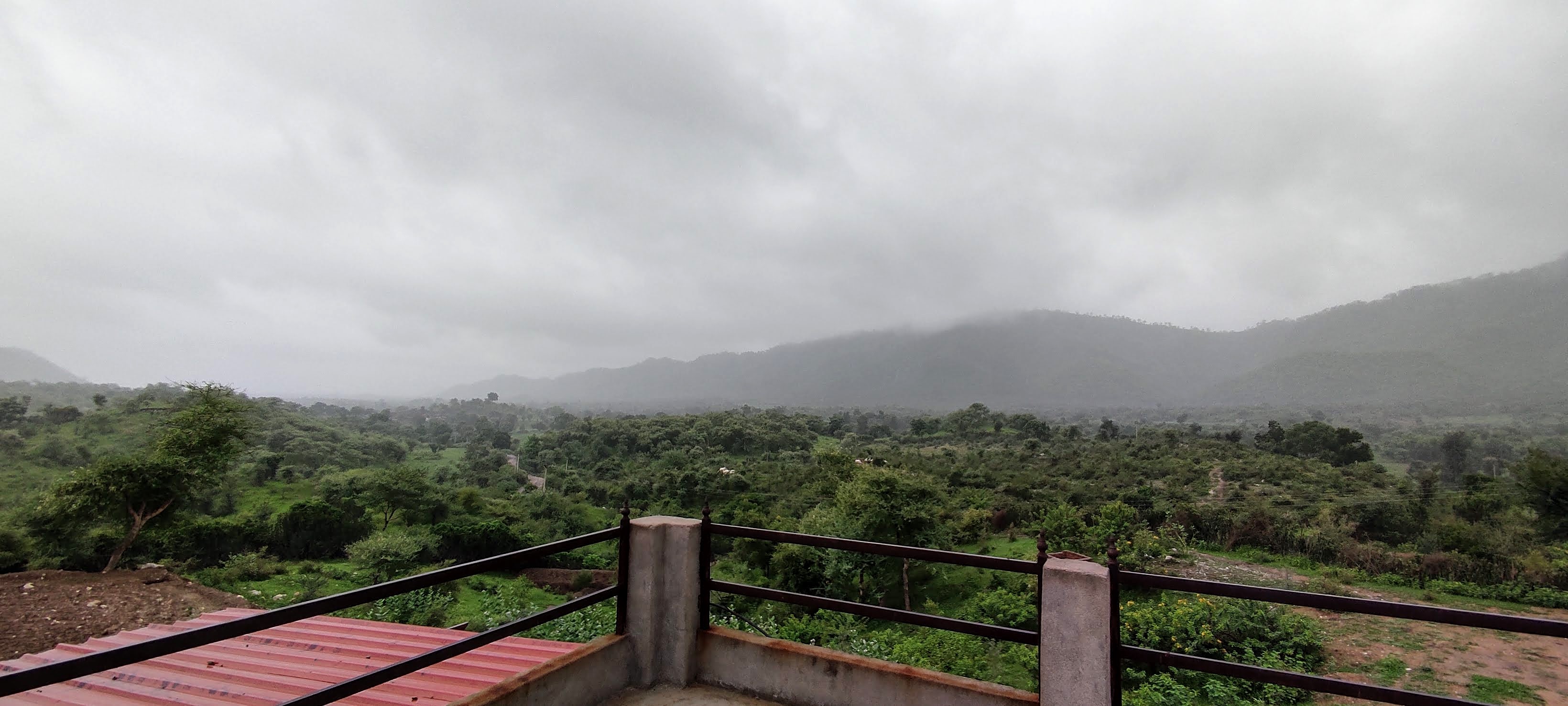 We were welcomed with a slight drizzle that continued the rest of the day. The monsoon season truly makes this valley come alive teeming with life. Naturesque Home lies at an elevation of about 400m from sea level and the mountains of the either side of the valley have their summits at 500m and 700m on each side. The valley itself is only 2km wide between the mountains so it has its own ecosystem in a way.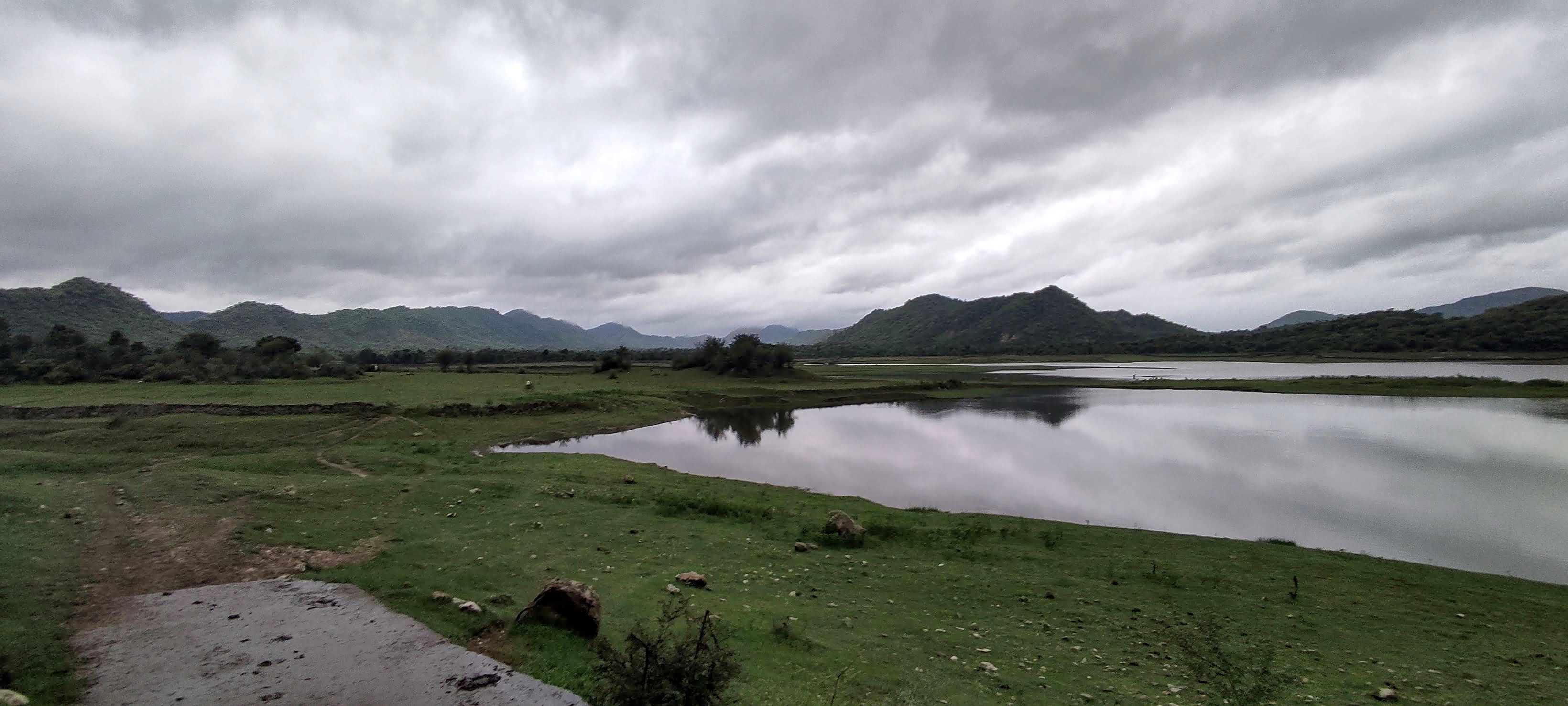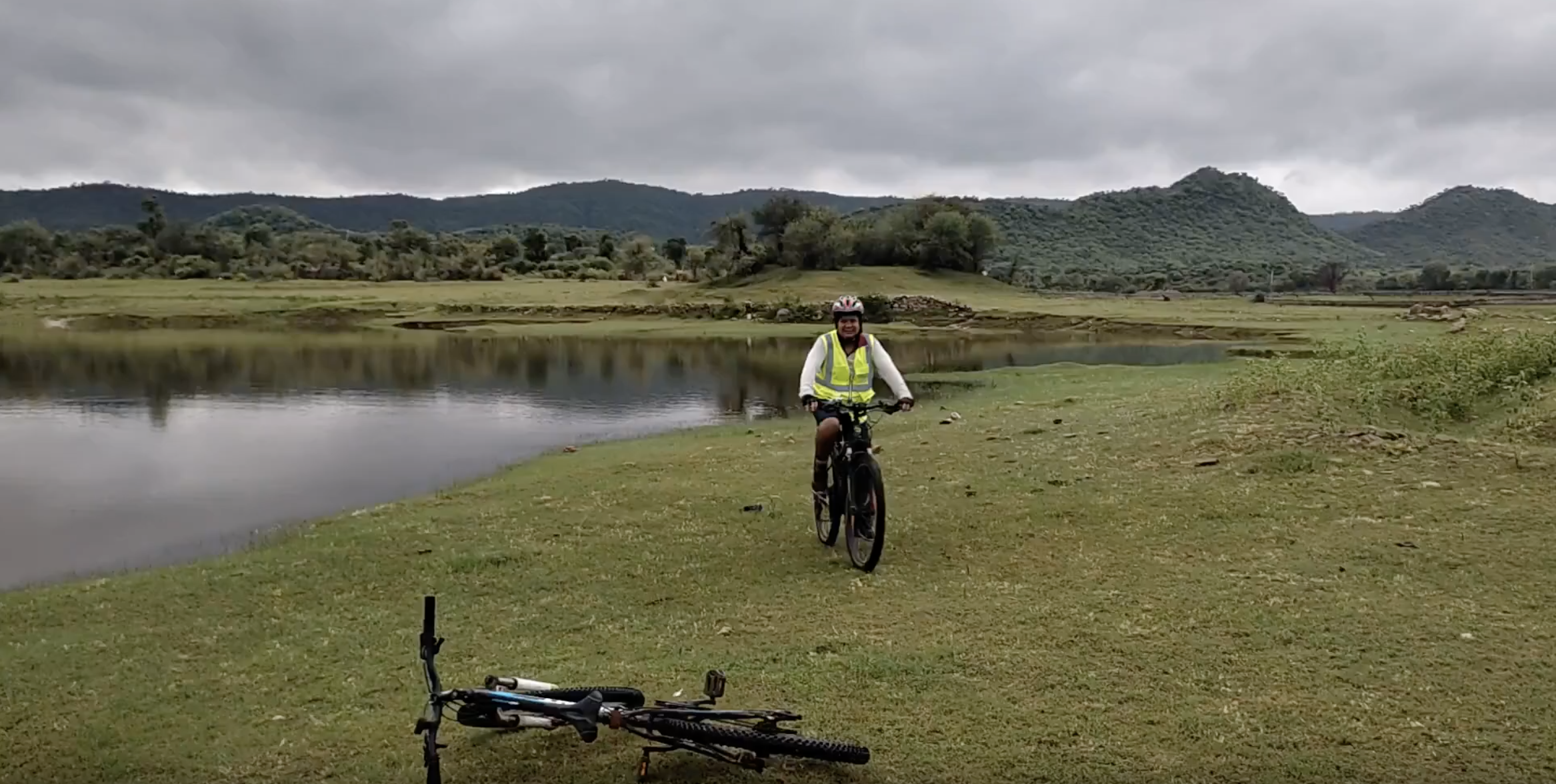 After a long day of planting trees around the estate, we cycled to Bhootiya Lake which is about 5km away. It is still not filled to its capacity which exposes a lot of area to cycle around on the lake bed as well.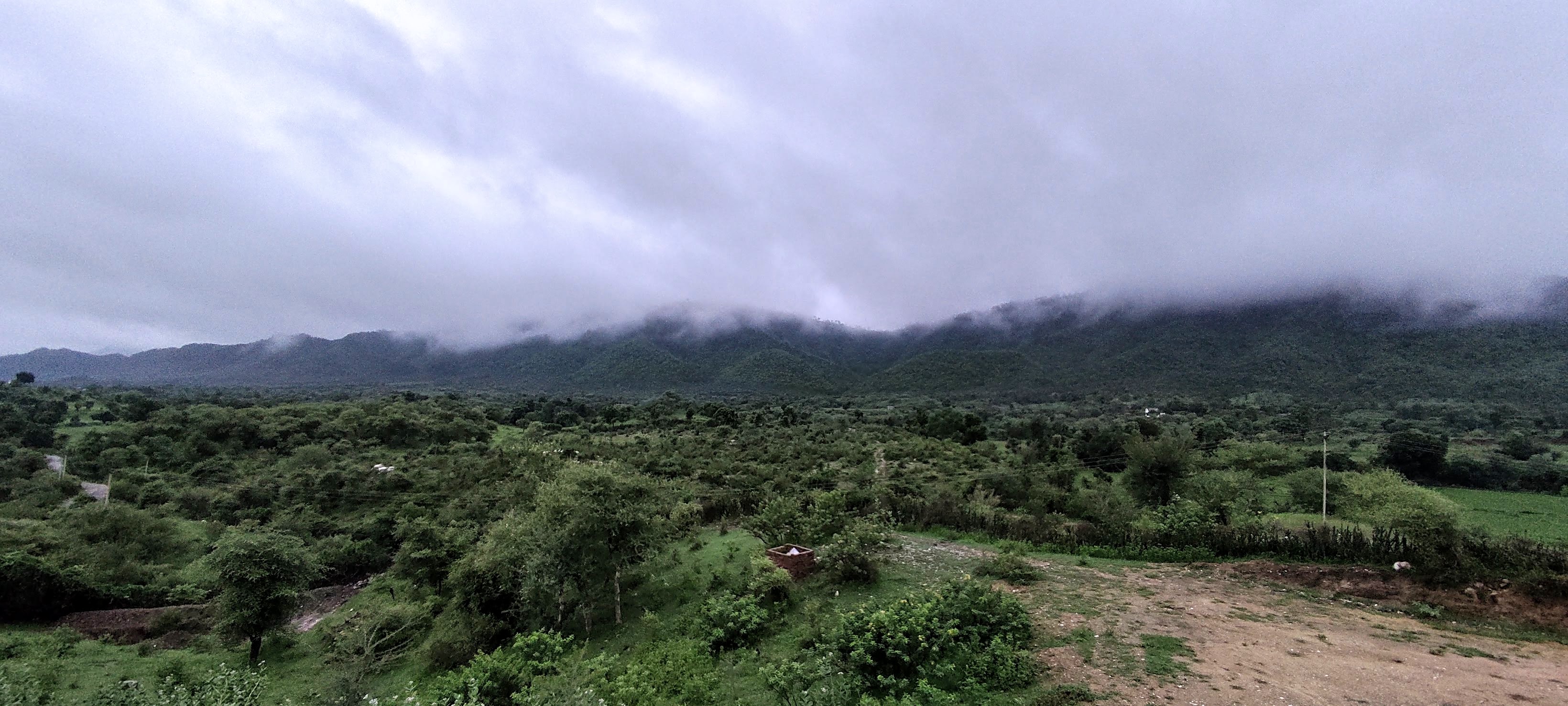 On Friday morning, the hills still had a crown of clouds. Today I took up the task to remove weeds around the farm and plant a row of Frangipani (Champa in Hindi) trees along the front farm.
Farming is definitely a lot of hard work and learning to use the farming tools does not come naturally to the Software Engineer in me. As I ended the day with a few blisters on my palms, I set off for an evening cycling ride to Jaisamand Lake which is about 25km away. It was an interesting (short, if you're into cycling) route with a few climbs and incredible sights. The route definitely breaks all the stereotypes about Rajasthan.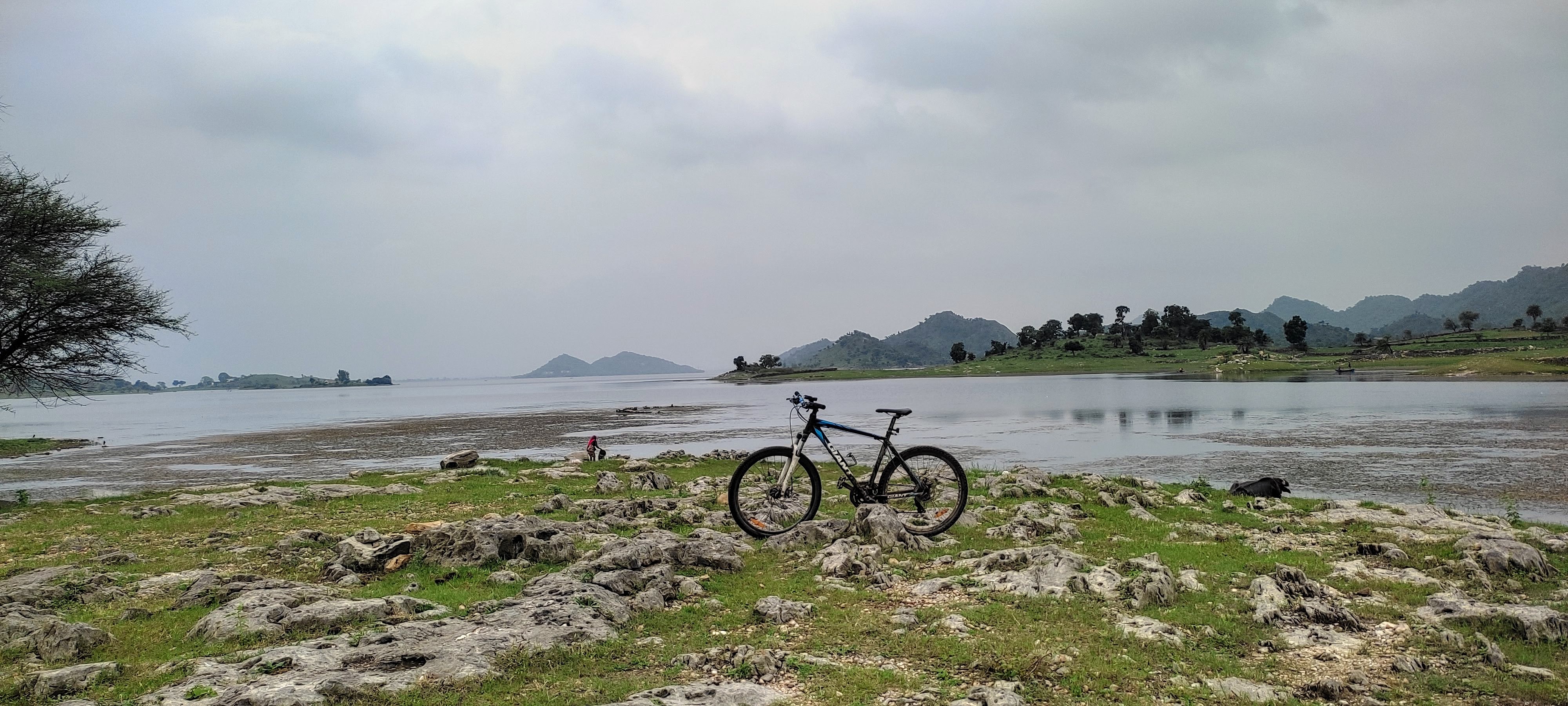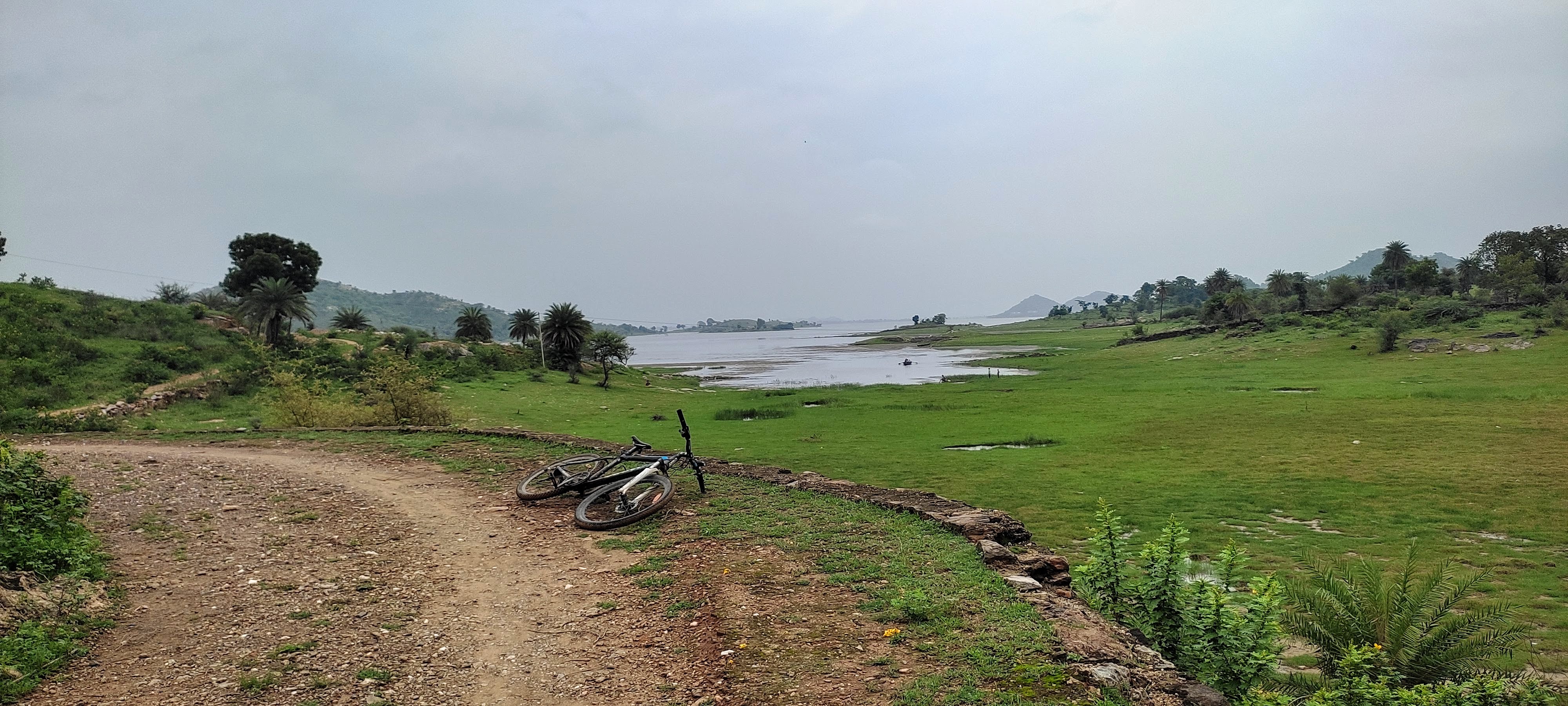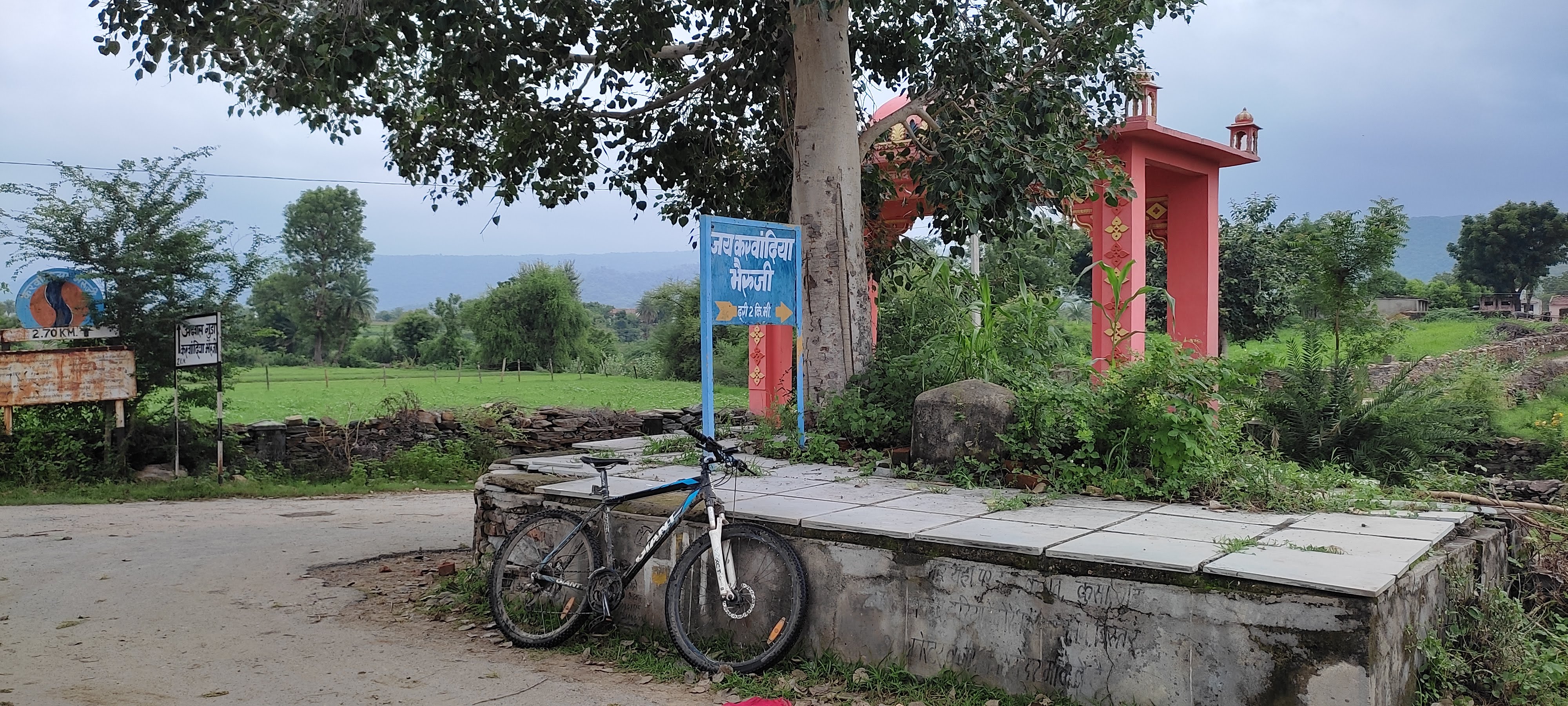 I was absolutely exhausted by the end of this day, which proved to be a great setup for an amazing sleep.
On Saturday and Sunday, more friends joined us. We cycled around more and found an alternate route to Bhootiya Talaab which is an off road – great for our MTBs! We also ventured out for a trek with some stunning views.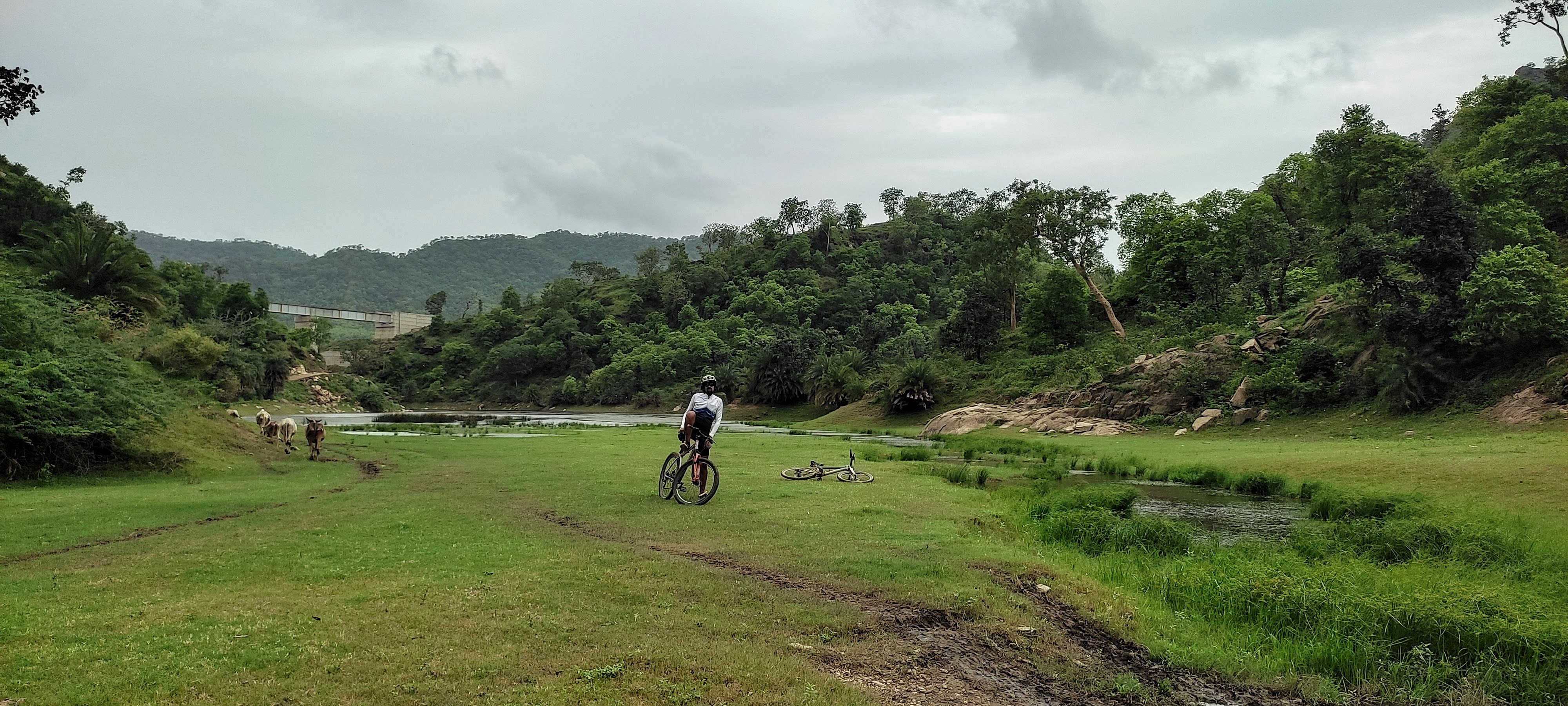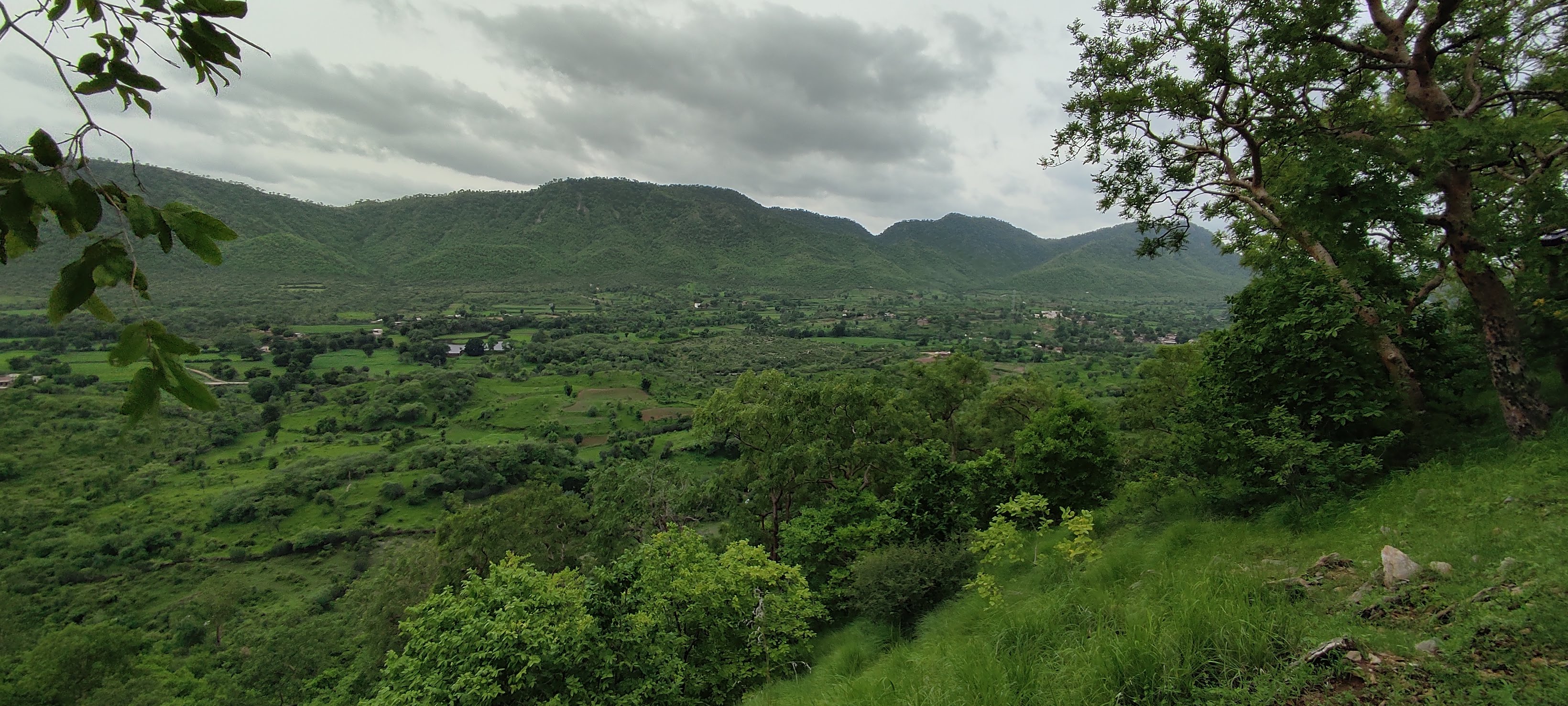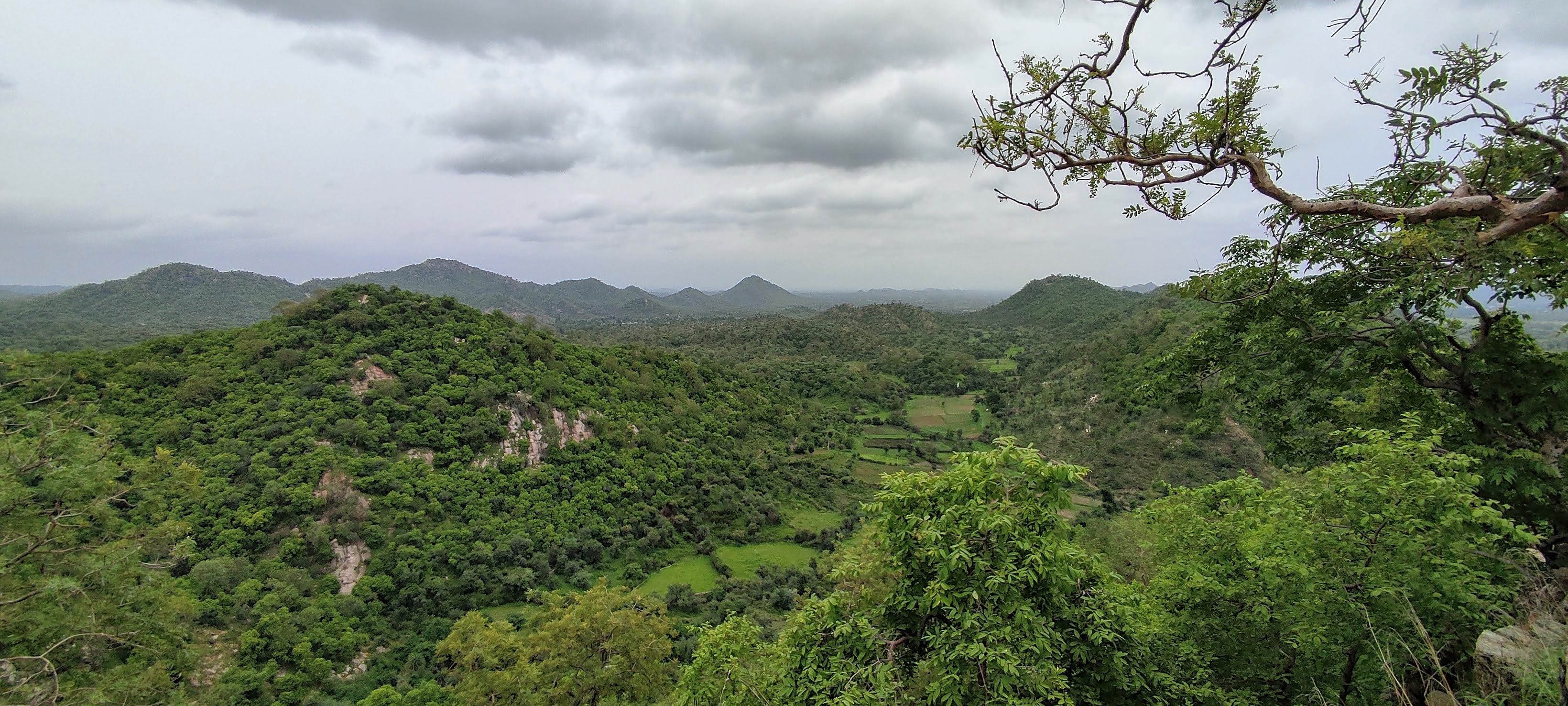 The trek we went along did not have a paved path. We were accompanied by some avid bird photographers and wildlife experts and managed to see an elusive bird Ashy Woodswallow on the summit. This trek was about 5km in walking distance. We saw many types of Ferns, Mushrooms and Fungi as well. By sunday evening, we bid adieu to this place and came back to Udaipur.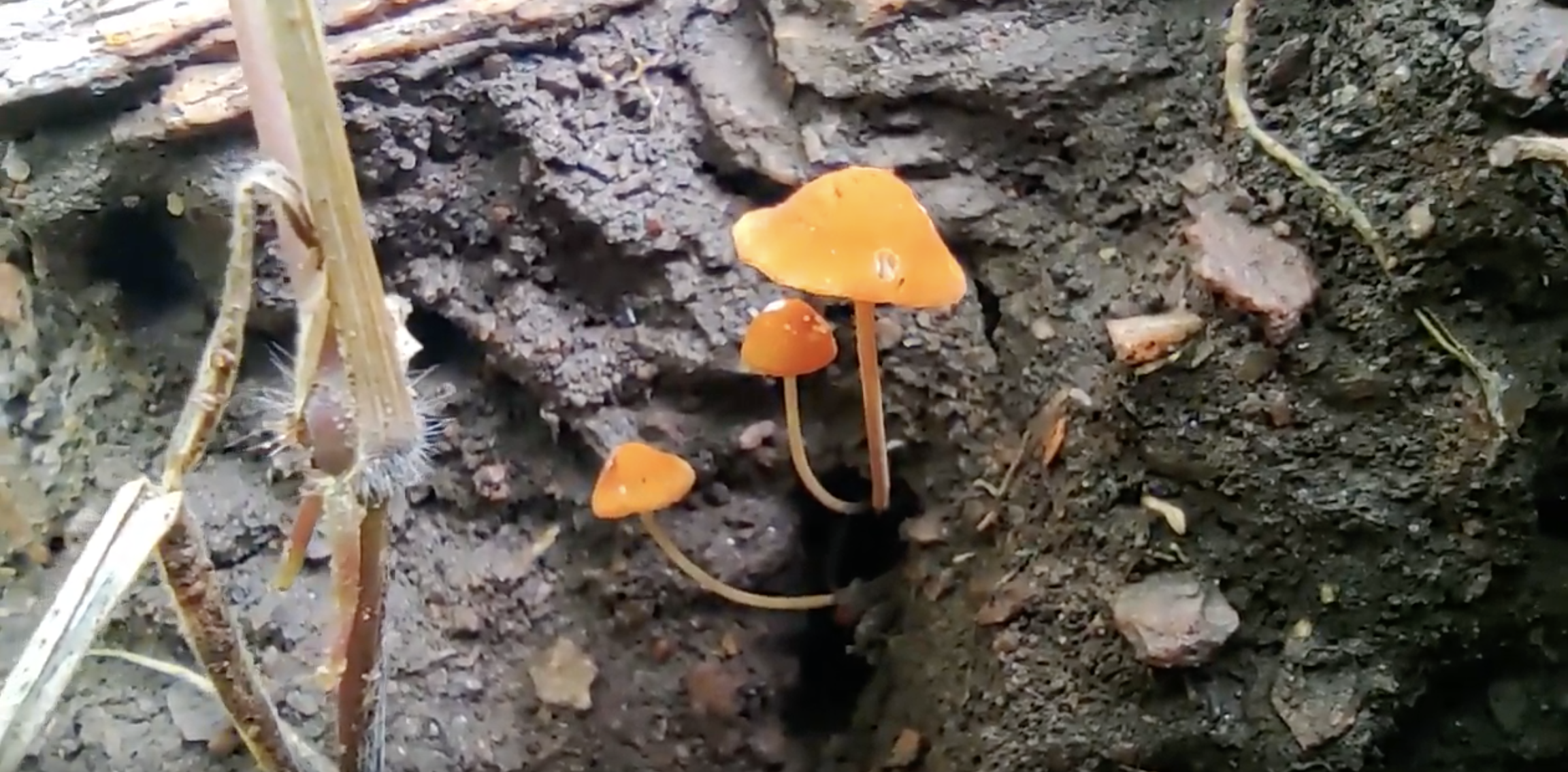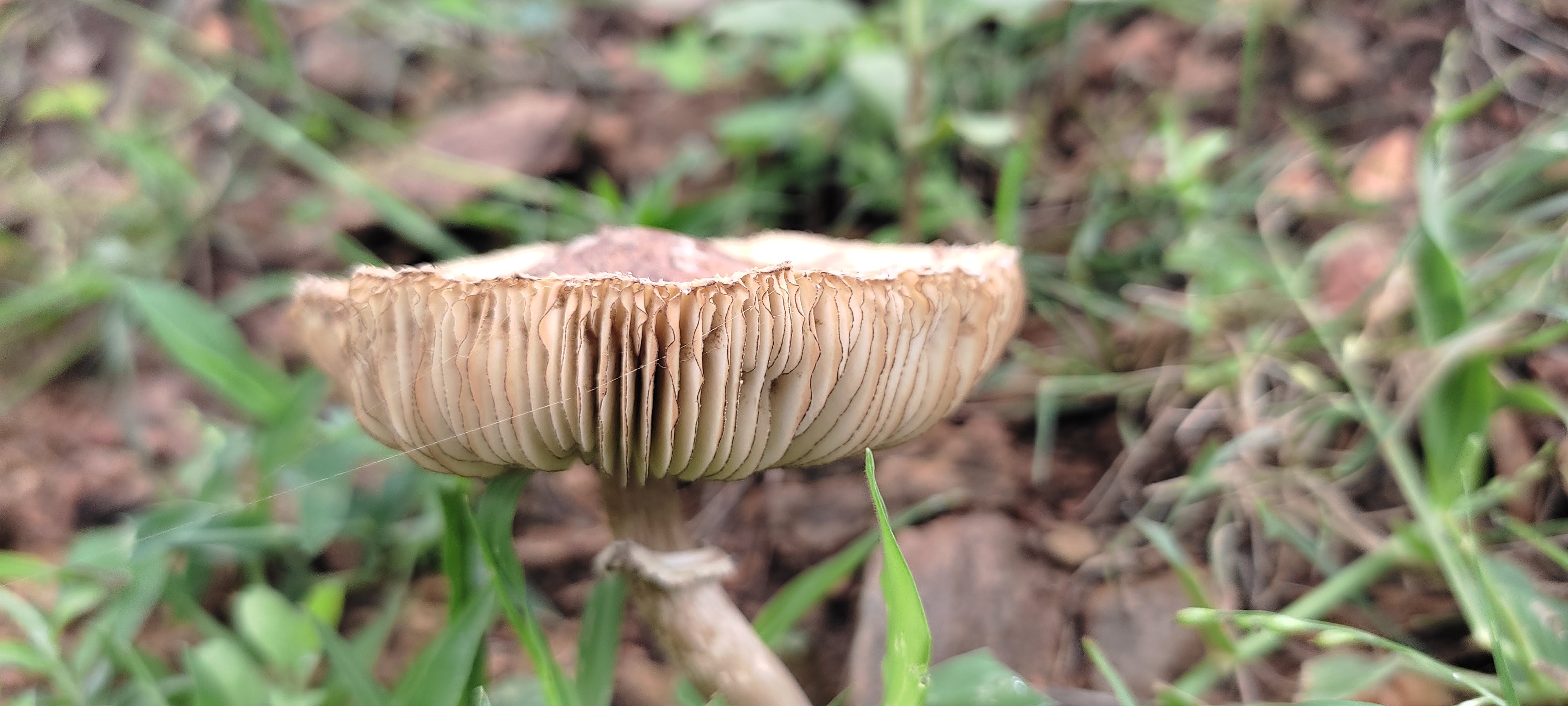 I had an incredible time at Naturesque Home. It was truly a retreat from the fast paced city life and brought me closer to a much more healthier lifestyle. I was able to contribute into building Naturesque Home and learn a lot from the way it is driven by local community.